Building Trust for Over 50 Years!
We work with our customers to provide service, installation, and designs for their facilities. With providing services and solutions to many various industries, we can apply the experience and knowledge that we have gained to create the best solutions for our customer base.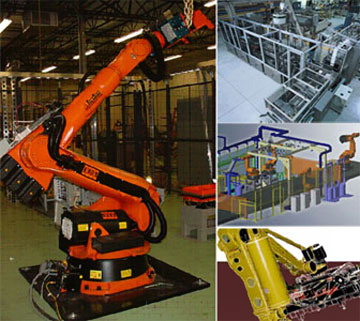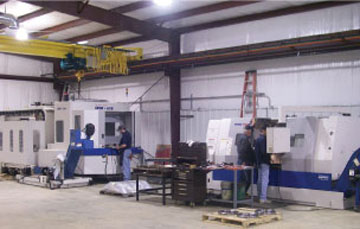 Design and Installation
Our design and installation mission is to provide our customers with a turnkey solution that fits their individual needs. We stress quality installations and products that will ensure our customers' equipment/facility is producing at top performance and will stand the test of time. Our goal is to create a design and installation that will have our customers looking to Eland Electric Corporation for their current and future needs.
Why Should A Customer Trust Eland Electric?
We have a highly experienced and meticulous group of technicians that provide quality solutions and installations. Eland Electric Corporation mission is to create/maintain relationships with our customers. Our belief is through our designs, installations, and/or service, we want to make our clients become more successful. Downtime is the battle that all of our customers/industries are fighting every day. Our goal is to help eliminate/decrease downtime for our clients whether that is through a quality installation or efficient service.
Services We Provide
Many of the areas that we have provided service in are PLC's (Programmable Logic Controllers), VFD's (Variable Frequency Drives), DC Drives, Operator Interface (HMI's, Touchscreens), Servo Drives/Motors, Stepper Drives/Motors, Soft Starts, Analog/Digital sensing devices, smart relays, Rectifiers, Converting Lines, Winders, Multi Color Presses, and CNC machines.
Eland Electric Corporation has expertise servicing and incorporating many brands of equipment.
We work with our customers preferred suppliers to allow them to standardize equipment for their facilities. While we have utilized many manufacturers products, Eland Electric Corporation has our majority of experience utilizing Rockwell Automation-Allen Bradley equipment, but we have experience in servicing/installing these listed equipment manufacturers:
ABB
Allen Bradley/Rockwell Automation
Danfoss
Eaton-Cutler Hammer
Emerson
GE Fanuc-Horner
Indramat
Mitsubishi
Red Lion
Schneider Electric-Square D-Altivar
Siemens
Telemecaniques

Industries We Service
Anodizing-Plating Facilities
Paper Mills
Paper Converting
Bulk Petroleum Terminals
Forge-Machine Shops
Manufacturing Facilities
Wood Product Finishing Facilities
Food Processing Facilities
Rock Quarries- Crushing Equipment
Conveyor Distribution Systems
Bulk Grain Facilities
Feed Mills
Tube Mills
Sanitary-Well Facilities
What To Do Next?
Our professional and helpful team can give you everything you need to make your project quick and easy. To get in touch, enter your information on the 'Contact Us' page of our website or call our Automation specialist at the number below!
Chris Hillberg – Automation / Industrial