Let's Go Solar!
There is a reason why you are on our solar page right now aimlessly scrolling from the top of the screen to the bottom of the page. Ultimately we believe you are curious as to what exactly this solar energy is and if it can indeed save you money month after month.
Let us be the first to tell you that yes, you can actually power your house by the sun and yes, ultimately it will be free for you to do so.
By adding solar to your home or business, you can secure your future energy independence by avoiding the ever-increasing electricity rates we are currently facing as a nation. We include in every system the ability to monitor in real-time your system's energy production to show your dollars hard at work and for peace of mind that the system is functioning as promised.
We understand you have many questions regarding this type of investment, so continue reading the information on this page and on our 'Solar FAQ' page listed above and hopefully we can help you go solar.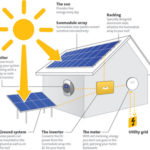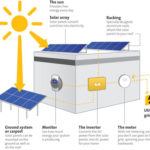 Why should Eland Electric install your solar electric system?
Eland Electric Corporation has been servicing Green Bay and northeast Wisconsin for over 50 years. In 2008, owner Rick Eland became the first electrical contractor in the State of Wisconsin to become certified by The North American Board of Certified Energy Practitioners as a Solar Installer. While this certification is not required by law, it is one more reason Eland Electric Corporation is one of the most respected Electrical Contractors in northeast Wisconsin. We value our work so highly that we installed our own solar system this past August that you can track at home by clicking the link to the left to see how much energy we save by using it.
To this date, the solar systems we have installed over the years have generated a total of 977 MWh worth of electricity.
For those of you who see that number and suddenly feel your eyes glazing over, here are a few comparisons we have made for you to better understand that number.
Generating 977 MWh worth of electricity from a clean and renewable source is the same as:
Removing 144 passenger vehicles from the road for a year
Eliminating the amount of CO2 emissions 77,278 gallons of gasoline would produce
The amount of energy 34.4 homes would use in one year
The amount of carbon sequestration done by 565 acres of U.S. forest in one year
To track the sites that have volunteered their data to the public, click on the link below.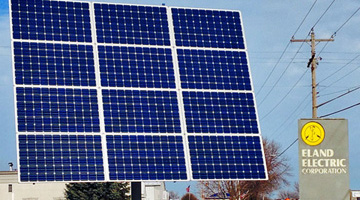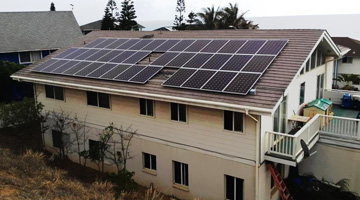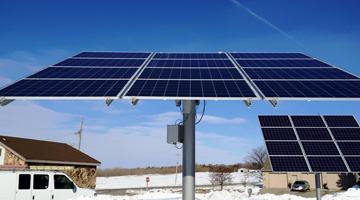 What To Do Next?
Our professional and helpful team can give you everything you need to make your solar decision easy, from a return on investment proposal to a simple system design to a complete finished solution – we are here to help you!
If you are interested in a FREE home estimate to find out if solar is right for you, you can enter your information on the 'Contact Us' page of our website or call our Solar Specialist whose information is below.
We hope you choose us to help you go solar!
Jesse Michalski – Solar Division
Eric Edler – Solar Division